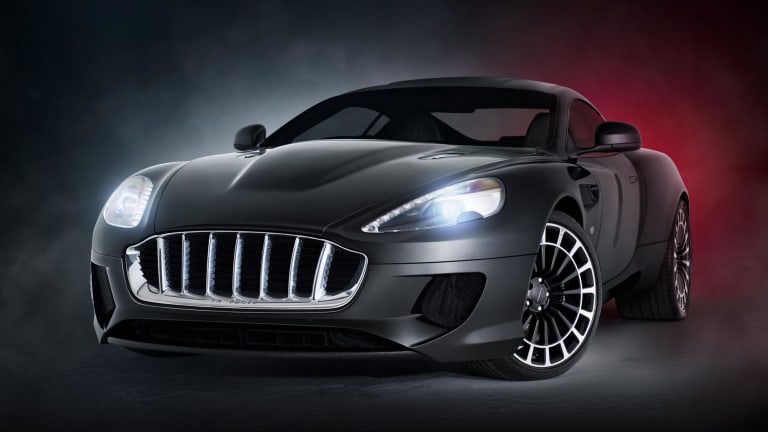 Kahn Design says goodbye to the DB9 with the Vengeance
Aston Martin wasn't the only one in Geneva with a new DB.
Kahn Design isn't quite ready to say goodbye to the DB9 just yet so they've gone and revealed their own take on the car. Called the Vengeance, the big grand tourer is a coachbuilt DB9 inspired by the Astons of the '80s and '90s with new styling elements that include a redesigned front bumper and a wider, more aggressive grille. 
The front wings flow into the doors and the center bulge extends from the hood to the roof, further accenting the muscular body styling. It also features a custom set of sculpted wheels that feature sixteen spokes at the front and eighteen spokes in the rear where they sit inside a wide pairing of 335 width tires.