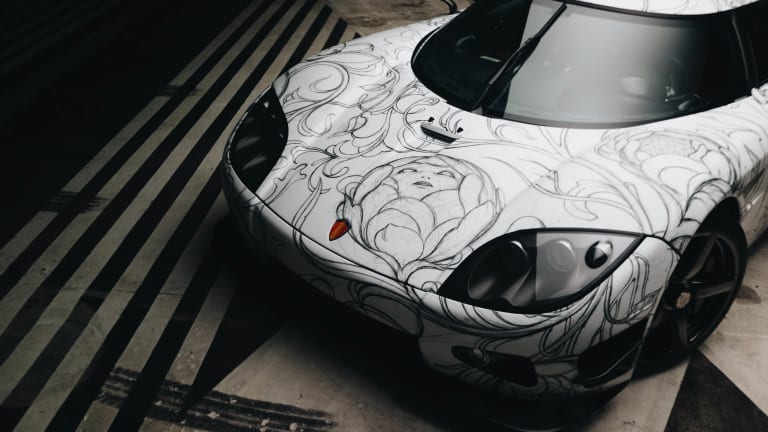 James Jean and Koenigsegg have turned the CCX into the ultimate coloring book
Guests will get a chance to color the car this weekend.
James Jean and Koenigsegg are back for round two and this time they've turned the idea of the "Art Car" upside down with a CCX hypercar that you'll be allowed to color. Yes, you heard correctly, what you're seeing above isn't quite finished. Jean and The Festival of Children Foundation in Southern California have prepared a live interactive experience where the public will be able to color the car's wrap, which features a black and white sketch of dream-like flora and fauna, entitled "Les Forestiers II" 
The live coloring event will take place this weekend at Ghost Squadron at South Coast Plaza on September 25th and 26th. More information will be available through @ancillarystudios. 
---
jamesjean.com / festivalofchildren.org / koenigsegg.com