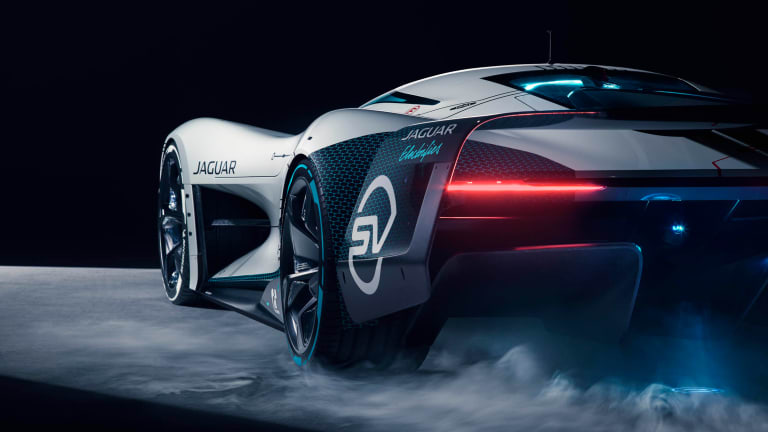 Jaguar reveals the Vision Gran Turismo SV
The company built a real-world model as a full-scale design study.
For their latest contribution to Gran Turismo, Jaguar has unveiled the all-electric Vision Gran Turismo SV. The company also went beyond the digital realm with a full-scale model that will act as a real-world design study to showcase the potential for a radical all-electric race car design. The concept features a lightweight composite body structure wrapped around four electric motors that produce a combined output of 1877 hp and 2478 lb-ft of torque, allowing for a 0-60 time of 1.65 seconds and a top speed of 255 mph. 
Gran Turismo fans will be able to get behind the wheel of the Vision Gran Turismo SV in 2021.