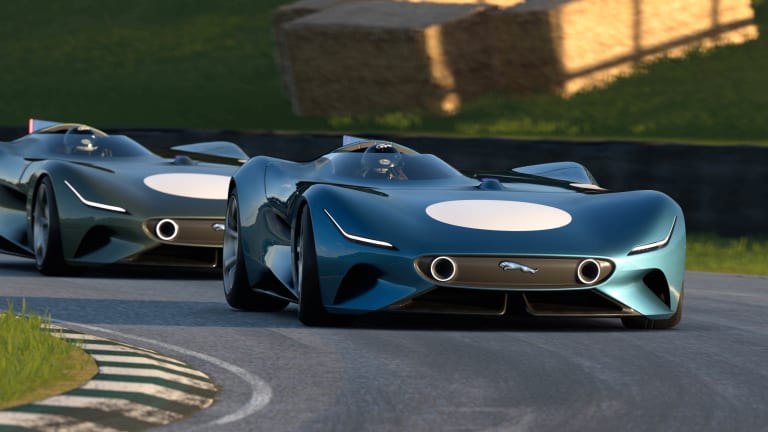 Jaguar reveals the Vision Gran Turismo Roadster
The new concept is available now for Gran Turismo 7.
Gran Turismo continues to be one of the best places to see some of the wildest automotive concepts and Jaguar has released its third Vision Gran Turismo car, the Jaguar Vision Gran Turismo Roadster. The all-electric virtual race car envisions what a Jaguar roadster of the future could be with a single-seat design and Jaguar TCS Racing technology that's derived from its Formula E cars. The Vision Gran Turismo Roadster produces over 1,000 hp and gets from 0-60 in less than two seconds while on its way to a top speed of 200+ mph. 
And the best part is that you can try it yourself in Gran Turismo 7, which is available now for both PlayStation 4 and PlayStation 5. 
---