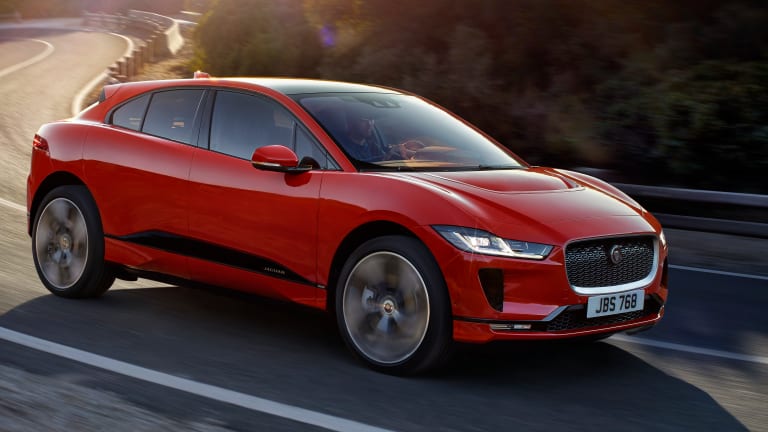 Jaguar electrifies its SUV lineup with the reveal of the production I-Pace
And it looks every bit as good as the concept.
The Tesla Model X is getting some real competition this year with the announcement of the production of the Jaguar I-Pace. The bold styling of the concept remains intact and should easily convince potential buyers who simply just don't like the polarizing looks of the Tesla SUV. 
So how does it deliver when it comes to range and performance? The I-Pace will pack a 90kWh lithium-ion battery pack that gives you 240 miles of range. A 100kW DC rapid charger will be able to charge the battery from 0 to 80% in just 40 minutes and a 230V/32A home charger will take a little over ten hours for a full charge. 
As for performance, the car features all-wheel-drive standard and can get from 0-60 in 4.5 seconds, but it's not about how fast it can go in a straight line. There was a lot of focus placed on the driving dynamics and handling to give it that agile feel you want in a Jaguar while still offering optimum ride comfort.
The car will also offer plenty of interior space in a mid-size footprint and it will take advantage of the new InControl Touch Pro Duo, a sleek infotainment system first seen on its sibling, the Range Rover Velar. This system will have a special EV navigation system to cure any range anxiety as it is smart enough to analyze the topography of your route to make the most out of the car's available battery life. 
Look for the Jaguar I-Pace to hit dealerships in the later half of the year. 
From $69,500, jaguarusa.com