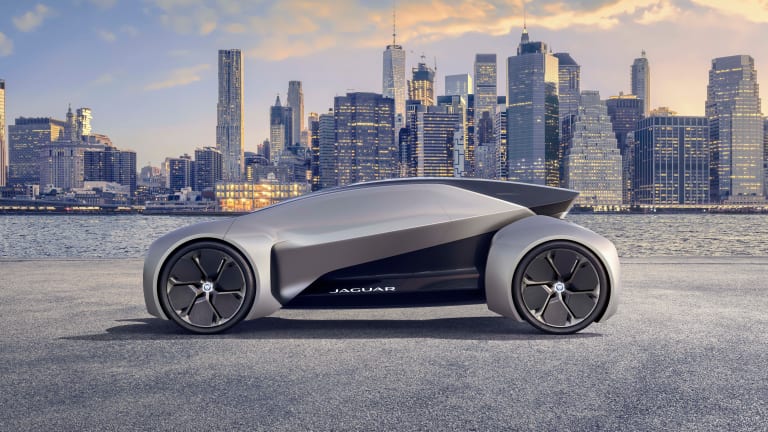 Jaguar jumps ahead two decades to show off their Future-Type
The Jaguar of the future aims to be on-demand, fully autonomous, and shareable.
Now that Jaguar has shown you how they aim to protect the past, the company is showcasing what the brand might look like in 2040 with the Future-Type. The futuristic compact envisions a future where cars are fully autonomous, but still driveable. One of these concepts involves an idea where shared mobility is the norm and the only thing you fully own is the steering wheel. 
Named after the designer of the E-Type, Sayer is a voice-activated, AI-powered steering wheel that can do things like summon your car, book reservations, and is the key to what Jaguar is calling an on-demand service club that allows for full ownership of the car or car sharing within the community. 
The service would boast a fleet of fully-charged Future-Types that are ready to be summoned from your Sayer steering wheel. So imagine if you and the wife wanted a ride to the airport in the morning, you would tell Sayer you need a car at 8am with your preferred seating setup and just like that the car is waiting in your driveway ready to go with your all your preferred settings activated.