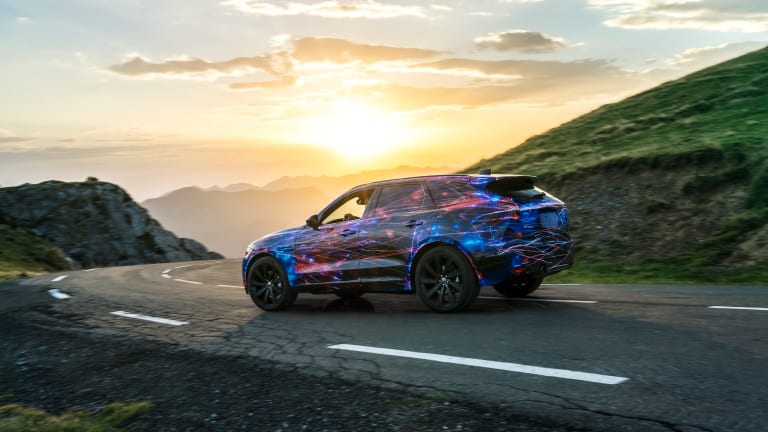 Jaguar continues to tease the F-Pace in its latest video
The company shows off the F-Pace's backroad prowess in its latest teaser.
We've seen what the F-Pace an do in extreme conditions, but this is a Jaguar we're talking about and with models like the F-Type, we want to see how this thing corners. Jaguar has released some new details and video and from what you'll see the company not only plans to produce a more off-road friendly Jag, but one that is worthy to stand next to its performance-heavy siblings. 
Set for a full reveal on September 15th at the Frankfurt Motor Show, the company has wrapped the car in some exciting new livery and is showing off the vehicle's dynamics with its double wishbone front suspension and integral Link rear suspension that will surely help the F-Pace keep up with its foremost rivals in its class. 
More on the F-Pace at Jaguar.com