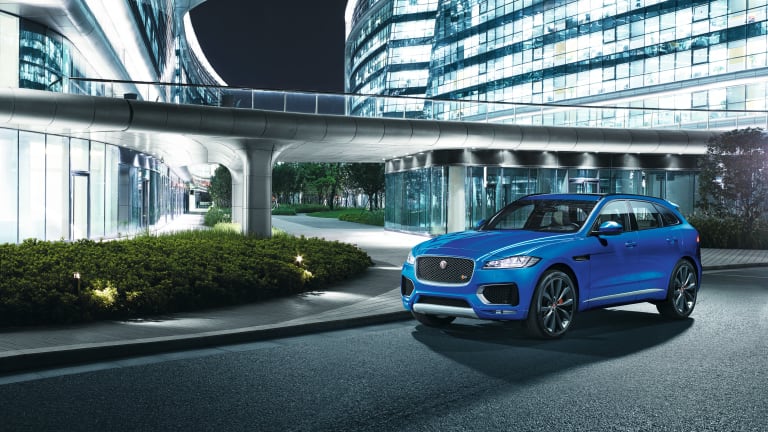 Fully revealed, the new Jaguar F-Pace
'The world's ultimate practical sports car"
Jaguar has fully revealed the new F-Pace and if you've seen the concepts and the teasers, the production model is pretty much the same car, but now we've got final production images and all the details you need to know. Billed as "the worlds most "practical sports car", Jaguar has taken its design language and translated it beautifully onto a sleek and sporty crossover. 
The car will launch in the US with six models: The F-Pace and the F-Pace Premium, Prestige, R-Sport, S, and First Edition. Powertrains will comprise of a 180-hp 2.0L Ingenium diesel all the way up to a 380-hp 3.0L V6. The cars will also have torque-on-demand AWD systems for on-road versatility in a variety of conditions.
The car will also feature some really interesting technology including their most advanced infotainment system yet called InControl Touch Pro and even a wearable, waterproof "Activity Key" for active users who want an easier way to get in and out of their car if you happen to be surfing, kayaking, or hiking for the day. 
$40,990-$56,700, Jaguar