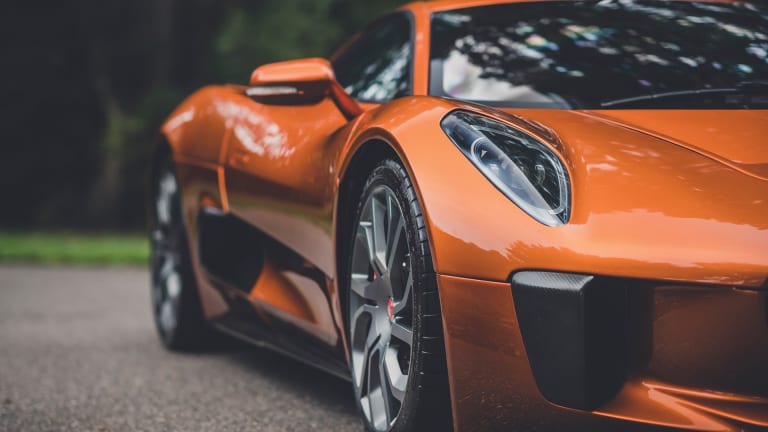 One of the best Bond cars is going up for sale and it's not an Aston Martin
It's also one of the best looking Jaguars ever.
One of the most beautiful modern Jaguars has to be the C-X75, a cancelled supercar project that was brought back to life in 2015 for a much more important use: a James Bond film. Built as a Bond villain car for Spectre, the V8-powered supercar brought a striking contrast to 007's Aston Martin DB10 and if you ask us, it was definitely the more beautiful of the two. 
The model pictured above is the first of four stunt cars built for the film and after the movie wrapped, the car was brought back to Williams Advanced Engineering to have its engine rebuilt and fitted with all the necessary parts. The C-X75 made its way through the promo circuit and eventually found a home with a British collector. The car is now being brought to the auction block to be offered at RM Sotheby's upcoming Abu Dhabi sale and it marks the first time it has been available for public sale. 
The RM Auctions Abu Dhabi sale will take place on November 30th.