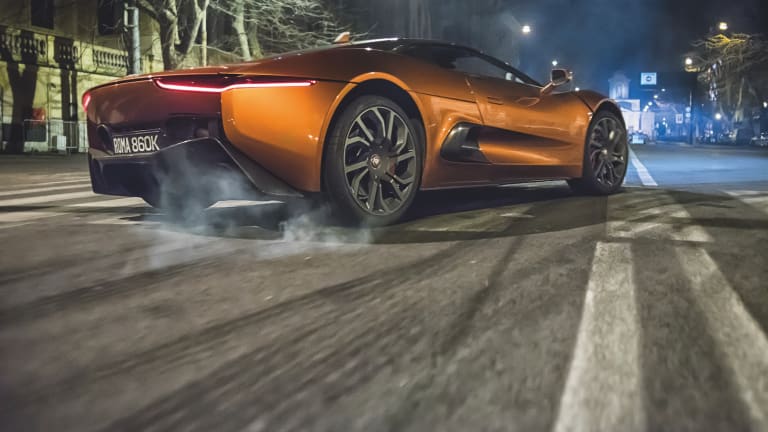 Jaguar and the Spectre team offer a new look at the Jaguar C-X75
Looks like James Bond might not have the coolest car in his newest movie.
So Jaguar Land Rover presented their lineup of cars that are going to be used in the upcoming James Bond movie, Spectre, and while the Land Rovers are great, they simply do not hold a candle to the beautiful madness that is the Jaguar C-X75. Though the company still has no plans to put the hypercar in production, Jaguar built a handful of the cars exclusively for use in the movie.
Driven by David Bautista, who is playing Hinx, one of Bond's newest enemies, the C-X75 gets wrapped in a sinister looking orange and was built with the help of Jaguar's Special Vehicle Operations team in collaboration with Williams Advanced Engineering.