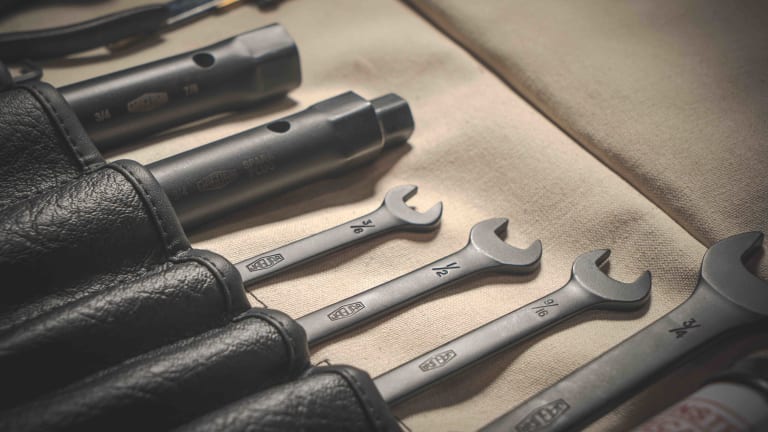 Jaguar Classic re-releases the original E-Type toolkit
The toolkit is available for the first time in almost fifty years.
Jaguar Classic has got some great news for E-type owners as the company is re-releasing the car's original toolkit. It has been since 1971 since the last time the toolkit was available and in today's market it costs thousands to get your hands on the original kit. Jaguar Classic division is now reproducing the full toolkit complete with a period-correct leatherette-covered canvas roll. The company referred to the original engineering records to accurately recreate the full kit that includes tools like an adjustable spanner, tire valve keys, pliers, various wrenches, and much more. 
£732 ($942), jaguar.com