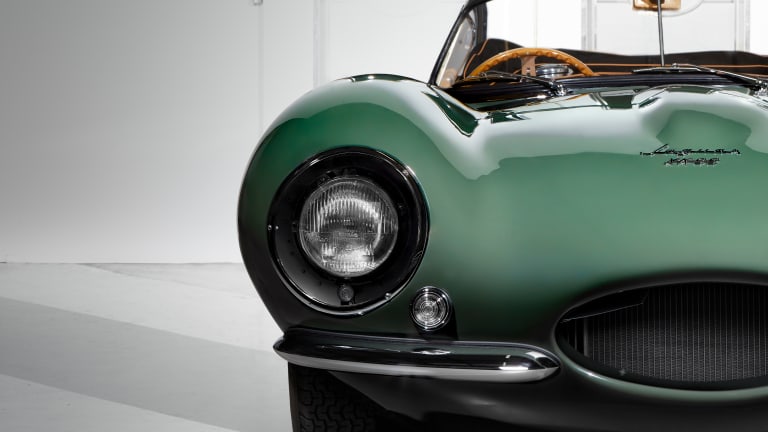 Jaguar resurrects the 1957 XKSS
The first XKSS to be built in almost sixty years.
The first XKSS to be built in almost sixty years.
Originally lost in the Browns Lane factory fire, the nine XKSS cars meant for North America are being reincarnated by Jaguar's Classic division for a group of very lucky collectors in 2017. The cars are the first genuine XKSS sports cars to be built in 60 years and each and every single one is a perfect recreation of the 1957 original.
Jaguar Classic scanned several versions of the '57 XKSS to get everything right and used magnesium alloy to build the bodies, just like they were in the '50s. This also includes period correct four-wheel Dunlop disc brakes with a Plessey pump, Dunlop tyres with riveted two-piece magnesium alloy wheels, and a 262hp 3.4-litre straight six-cylinder Jaguar D-type engine. 
The interior of the car will feature original recreations of the dash's Smiths gauges and the wooden steering wheel, leather trim, and even the brass knobs are built to the original specification. Each car will be hand-built and Jaguar says that an estimated total of 10,000 man hours will go into each of the nine cars. 
£1,000,000+ (est. $1.2+ million), jaguar.com