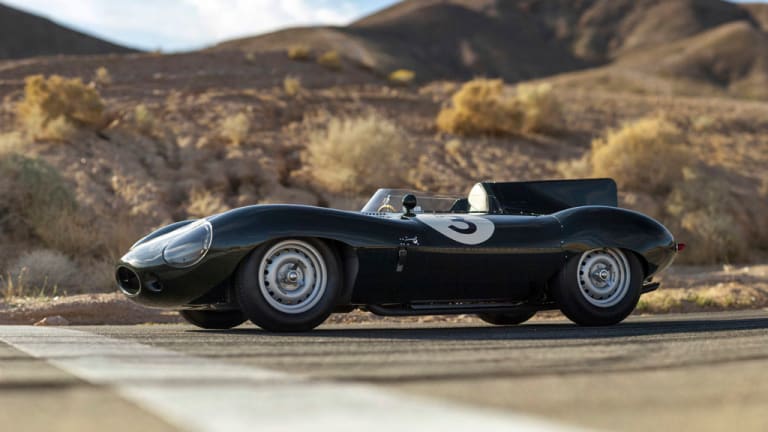 One of the most beautiful Jaguars in the world, the 1956 D-Type Works 'Long Nose'
Hitting the auction block this January.
Ask any car enthusiast to list some of the most beautiful cars of all time and it'll be highly likely that the Jaguar '56 D-Type Works "Long Nose" is high on that list. This January, one of those rare examples will be going up for sale, just one of six built in the last year of the company's racing efforts for that year. 
The car debuted a number of automotive technologies including independent rear suspension and a fuel injection system. This specific mode first raced in 1956 at the Daily Express Silverstone event and was the only model D-Type that competed with an independent rear axle. It then went under the ownership of another race team and then went into the hands of a few collectors and remains in incredible, concours-level condition.