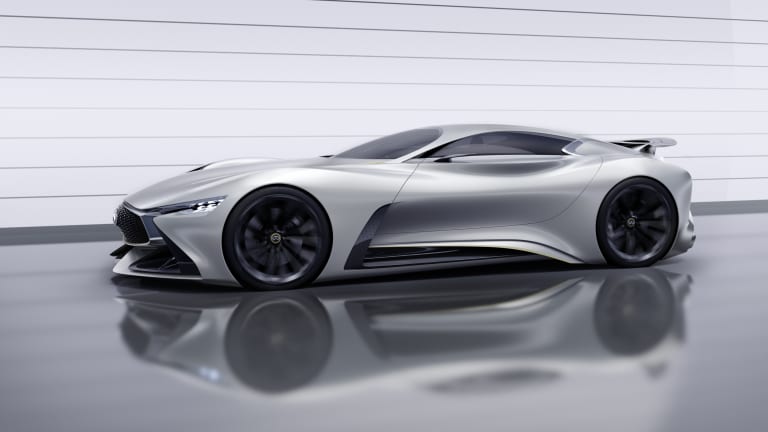 Infiniti Concept Vision Gran Turismo
Infiniti previews the future with the virtual debut of its Vision Gran Turismo Concept.
Infiniti just revealed its contribution to the Vision Gran Turismo series and it's definitely one of the most impressive concepts yet. Taking design cues from the Q80 Inspiration Concept and cranking it to 11, their Concept Vision Gran Turismo offers a look at a high performance Infiniti coupe of the future and what could possibly filling the void in Infiniti's current lineup. 
The project was put into the hand's of Infiniti's global design teams and winning the competition was their Beijing-based team who created a scupltural, track-ready monster that we hope is an indicator for a high-performance GT. Via Infiniti:

" This project went much further than being a mere design exercise. It included thorough examinations and calculations of technical features such as aerodynamics and engine performance. The front mid-ship / trans-axle powertrain enables the finely distributed 45:55 front/rear weight balance that fills users with the joy of driving by actively drifting the rear. As for aerodynamics, the under-floor airflow control, front and back diffusers, and uniquely shaped rear spoiler enable this car to demonstrate high performance without compromising the impact of the body design."