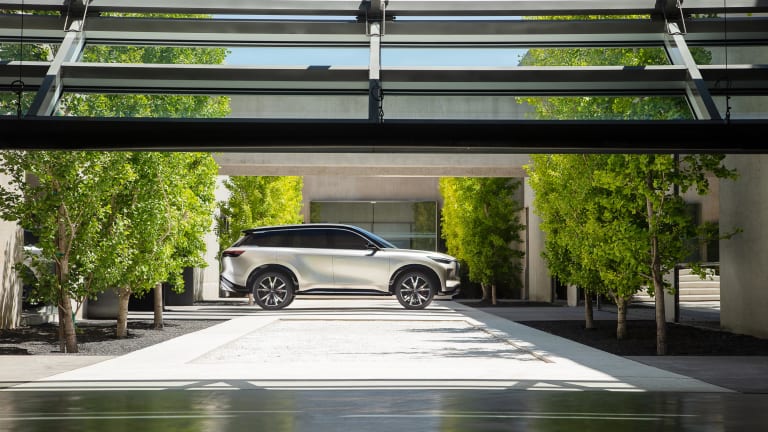 Infiniti's QX60 Monograph previews their upcoming three-row SUV
A refined new look for their midsize luxury SUV.
Infiniti is teasing the new styling for the upcoming next-generation QX60 with a look that is much more refined and upscale than the current model. The QX60 Monograph has a scupltural exterior with a subtle muscularity giving the SUV a sporty yet luxurious silhouette while the "Double Arch" Infiniti grille makes the loudest statement with its origami-inspired mesh detailing. The platinum paint finish was chosen for its warmth and the way it plays with light and shadow to create a liquid metal effect. This perfectly contrasts with its black panoramic roof and the matching glass and pillar elements that come together for a seamless look.
The production version of the QX60 will be revealed in 2021.