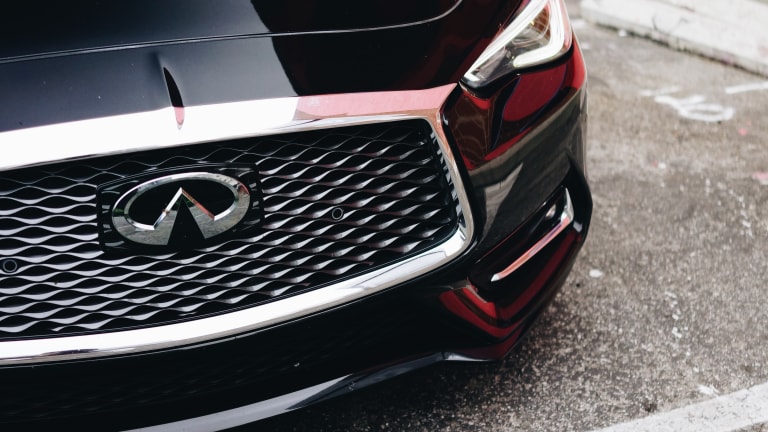 Infiniti's Q60 Red Sport 400 points their performance line in the right direction
400-hp of M-hunting goodness.
Infiniti has long had ambitions to put its performance models in line with the likes of AMG and BMW M and this year they've released their latest attempt at the high-performance realm with the Q60 Red Sport 400. Before you get behind the wheel, you immediately notice the Q60's sharp contours that gives the car a dynamic presence that properly evokes the car's sportier personality. 
It's definitely the best iteration of the popular coupe and the stylish design is just the icing on the cake. Aerodynamics play a big role in tuning the car's stability with what they're calling 'Zero Lift' that increases stability at high speeds and will also cut through cross-winds like butter. 
The coupe wears its lines better than its four-door sibling in the lineup and of course, the 400-hp twin turbo V6 is no slouch. It's the most powerful engine in the lineup and the most powerful engine available from Infiniti today. The 7-Speed transmission makes proper use of the engine with a manual mode that has Downshift Rev Matching for smoother gear transitions. 
All that power and performance is fitted to a 2+2 that is a plush Grand Tourer with seats designed specifically to reduce fatigue. Rated at 20/27 City/Highway MPG you've got plenty of capability and comfort to reach any destination and couple that with AWD and you've got a sporty daily driver you'll want to pilot all year-round. 
The Red Sport line is definitely a step in the right direction and with concepts like the Project Black series that push the performance envelope even further for the brand, we can only imagine what they've got planned for the years ahead. 
From $51,300, infinitiusa.com