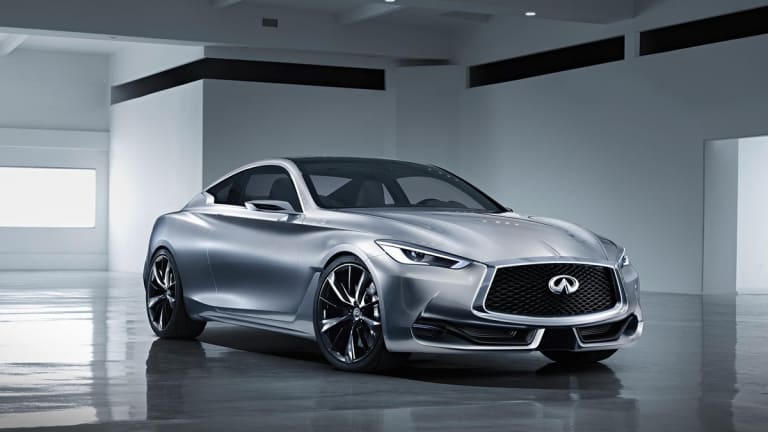 Infiniti previews its next generation coupe with the Q60 Concept
Infiniti previews a beautiful set of curves for its next generation Q60.
Infiniti's future product lineup is looking more and more incredible by the minute. With concepts like the Q50 Eau Rouge that can hit 0-60 in 3.8 seconds or the striking S-Class fighting Q80 concept, Infiniti has more than a few tricks up its sleeve and their latest is a preview of their upcoming replacement for the Q60 Coupe. 
Building on the long, curvaceous lines previewed in the Q80 Concept, the company is bringing that design language to the long-awaited replacement of the Q60. The 2+2 features an interior filled with quilted leather seating and on the outside you'll find 21-inch wheels inspired by jet turbine blades. More will be revealed as Infiniti fully unveils the concept at this month's Detroit Auto Show.