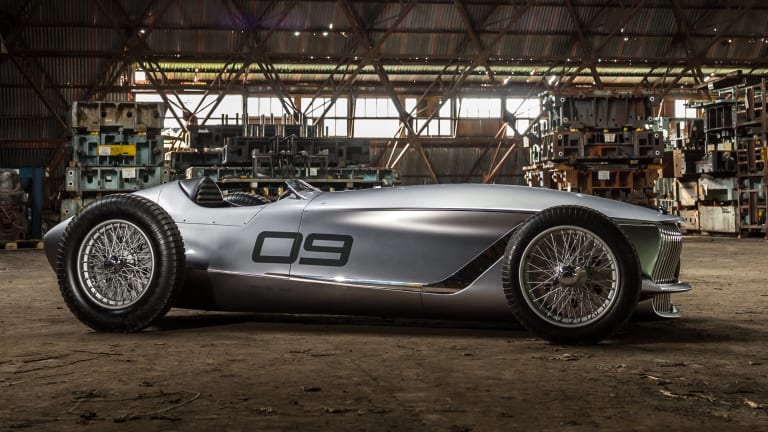 Infiniti surprises everyone with an all-electric retro roadster
A 1940s grand prix racer from Infiniti?
Infiniti will be arriving at the 2017 Pebble Beach Concours d'Elegance in grand fashion with their take on a 1940s grand prix race car. The Prototype 9 concept takes that era into the future with a sleek, silver bullet that implements Nissan's electric motor and battery technology. Steel panels surround a steel ladder frame, each hammered into place by Nissan craftsmen in Oppama, Japan. 
The end result is an aeronautically-inspired shape that is unlike anything seen from Infiniti before. The prototype electric motor from Nissan's Advanced Powertrain Department boasts a 30 kWh high-voltage battery that helps it reach a top speed of 105 mph, a 0-62 time of 5.5 seconds, and can stay charged for 20 minutes under heavy usage.