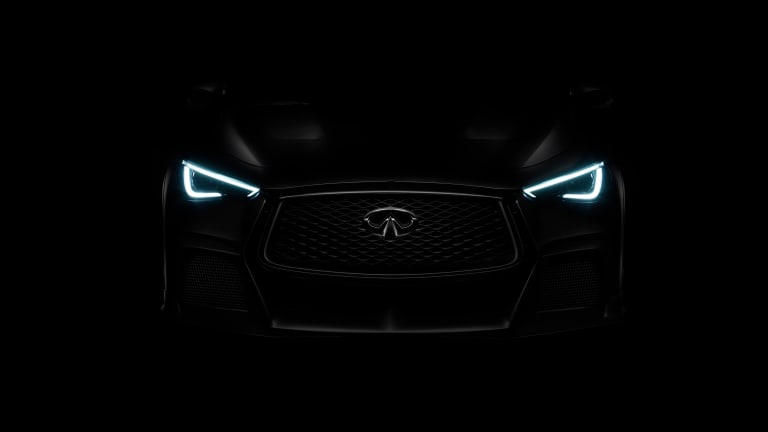 Infiniti debuts its new performance line
The Project Black S line debuts with F1-derived technology.
Infiniti is going all-in with a high-performance line called Project Black S and they'll be launching it with a new conceptual variant of the Q60. 
Developed in collaboration with their partners at RenaultSport Formula One, Project Black S reimagines the Q60 with a bold new look and a performance hybrid powertrain that uses an energy recovery system that delivers that power back onto the road giving you no lag during acceleration. 
Infiniti will be revealing the car at the Geneva Auto Show and we have a feeling the public will be very excited about a new M4-fighting option.