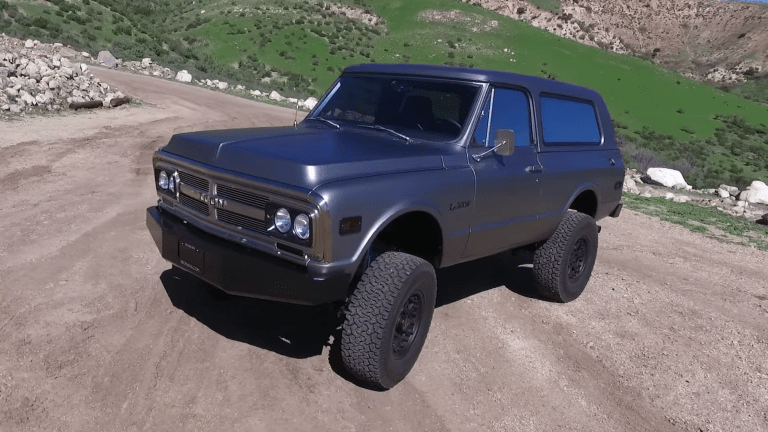 Icon's GMC Jimmy steps into 2016 with an all-new look and the heart of a Vette
Modern coachbuilding at its finest.
Icon's reformer line adds a new face to the lineup, a 1970 GMC Jimmy. This big bruiser of a truck gets a modern technical look, keeping its original chassis and body structure. As with any Icon, the car gets a thorough overhaul with a chassis upgrade that sees an improved suspension, steering, powertrain, and electrical system updates. Power comes from a 440-hp Corvette LS3. 
The Icon aesthetic is out in full force with details like matte metallic charcoal grey paint, nickel-plated trim, architectural glass, CNC'ed taillight guards, removable roof, and redesigned doorhandles. On the inside, the car is upholstered with bison leather seating, an aluminum custom dashboard, and custom metal hardware that replaces a number of plastic components.