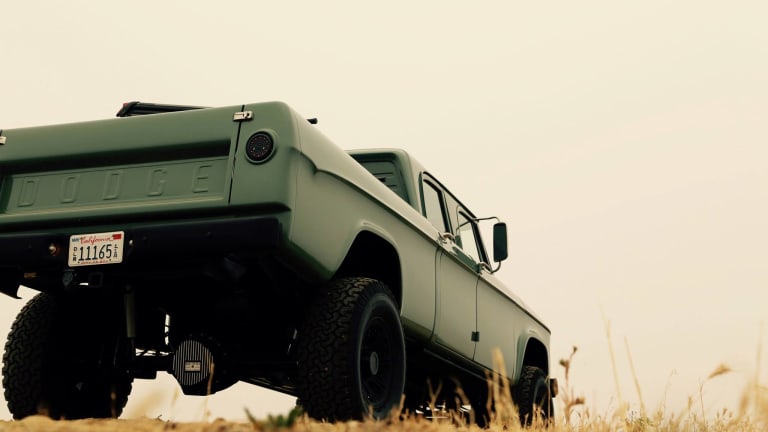 Icon 1964 Dodge Power Wagon Crew Cab
Truck yeah!
Fresh out of Icon's workshop is Jonathan Ward's latest maserpiece, a 1964 Power Wagon Crew Cab. If you know anything about Jonathan's work, then you already know there's some impressive handiwork going on behind the scenes. The body, door handles, and seat frames are stock, but the rest of truck is completely reengineered and redesigned to Icon spec. 
We're talking nickel-plated custom everything. Knobs, dash panels, latches, rear view mirrors, the works. All of which is CNC'd, brushed, and completely custom for this car. 
Under the skin is what essentially is a '07 2500 Dodge MegaCab 4x4 truck, but upgraded and more powerful than ever with a Magnuson supercharger that is complemented with a Kore-Fox Racing suspension and ceramic coated stainless Gibson exhausts. 
The interior has a full suite of gadgets including a iPad mini with Retina display, Focal Speakers, and JL Audio Amps. Seating is Moore & Giles leather wrapped over Tempurpedic foam. 
The car sits on 37x12.5 BFG tires with Volcanic Black powder coated 17" Hutchinson beadlock wheels and the exterior is finished in a Volkswagen "Agave Green." 
More on Icon at icon4x4.com
Icon Power Wagon Gallery