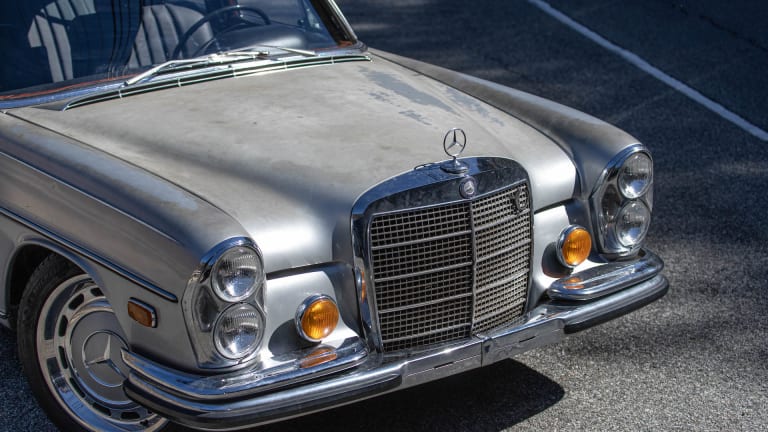 Icon's latest 'Derelict' is a 1971 Mercedes 300SEL
The classic sedan hides a high-peformance GM LS9 engine.
The definitive luxury car of its era, the 300SEL is the latest offering in Icon's 'Derelict' series that takes iconic classics that offer a mix of classic styling with modern performance. On the outside, the 300SEL is kept visually intact but within the car lies a whole array of modern elements such as a GM LS9 with a hand-built 4L85E automatic transmission and a fully custom chassis by Art Morrison. You'll also find new custom wiring throughout the car, one-piece billet aluminum wheels, LED lighting systems, an original sound system that hides Bluetooth connectivity and Focal speakers, and a modern HVAC system. 
The 300SEL 'Derelict' is available now via special commission. 
---
$450,000, icon4x4.com