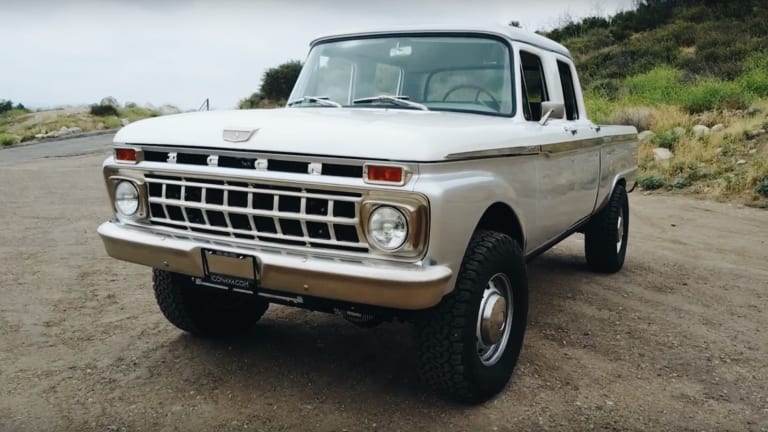 Jonathan Ward delivers a detailed tour of the Icon 1965 Ford Crew Cab Reformer
Now that's a truck.
Icon 4x4 founder, Jonathan Ward, takes viewers through another incredible project involving a 1965 Ford Crew Cab. The car in question is a project created for a loyal Icon 4x4 client, who let the designer and engineers go to town on a no-compromises build. 
Underneath all that metal hides a modern Dodge truck, a four-wheel-drive 3500 Mega Cab to be exact, carefully modified and merged with into that timeless Ford body. Obviously it doesn't end there as there are an extensive list of enhancements and upgrades to geek out on and there's no one to better than Mr. Ward himself to take you through it.