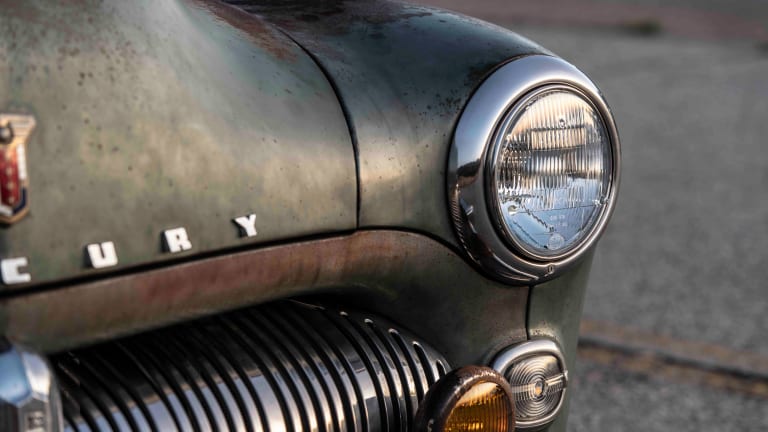 Icon's latest Derelict is an all-electric 1949 Mercury Coupe
1949 meets 2018.
Icon founder Jonathan Ward has outdone himself again with an incredible new addition to his Derelict series that injects an all-electric soul into a 1949 Mercury Coupe. The car was sourced from the original owners and has been in Southern California since new. The coupe then underwent a careful disassembly and rebuild that involved new rubber, more insulation, and sound deadening throughout. 
The motor that's powering all this is a collaboration between Icon and Stealth EV, who helped create a transmission-less dual electric motor that produces 470 lb-ft of torque and 400-hp. This allows for the Merc to hit a top speed of 120 mph and a Tesla Performance 85kWh battery helps achieve a range of 150-200 miles and features a CHAdeMO 125A fast-charger plug that can recharge the car to its full capacity in 1.5 hours.