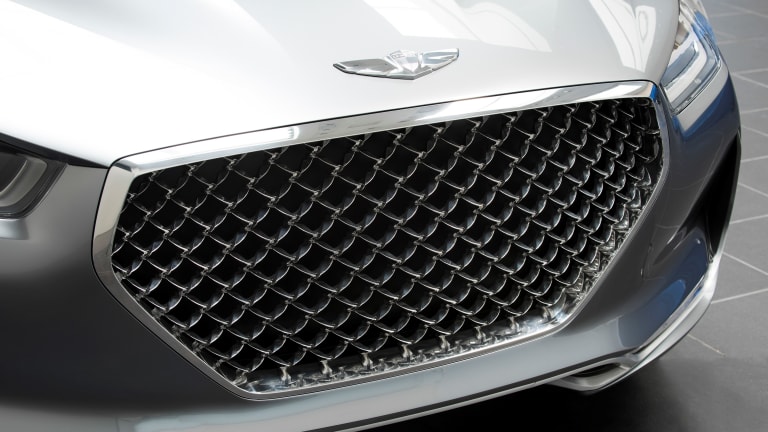 Hyundai goes upmarket with their luxurious Vision G Concept
The carmaker debuts a high-end concept at this year's Concours d'Elegance.
Hyundai is previewing the future of company and its a much more luxurious direction than what we've normally seen from the brand. The company describes the design of the Vision G Concept as "purposefully understated, despite its size and dramatic lines" though we beg to differ as this is one of the most striking cars we've seen from Korean automaker. 
The long hood and high beltline gives the car a bold, grand tourer-style presence and is said to preview a new lineup of "future premium products." Power comes from their 5.0L Tau V8 that puts out 420-hp and 383 lb-ft of torque. The car made its debut today in front of select media at LACMA and will make its way up north to the Concours d'Elegance in Pebble Beach.