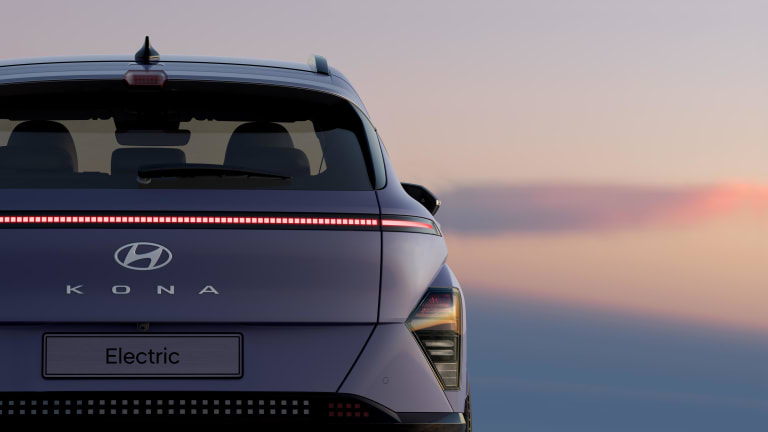 Hyundai previews its next-generation Kona EV
The new model goes upscale and adds almost six inches in length over the previous Kona.
Hyundai's new Kona is going upscale with a bold new design that's almost six inches longer and almost an inch wider than the previous model. Designed from the ground up as an EV, Hyundai also adapted the design for its ICE, HEV, and N Line counterparts with a futuristic look that features their Seamless Horizon Lamp that is pixelated on the EV version. The EV version also features pixel graphic details on the intake grille and rear bumper, pixel-inspired 19" wheels, and black accents throughout. 
Specs for the new Kona EV will be revealed in the coming months. 
---