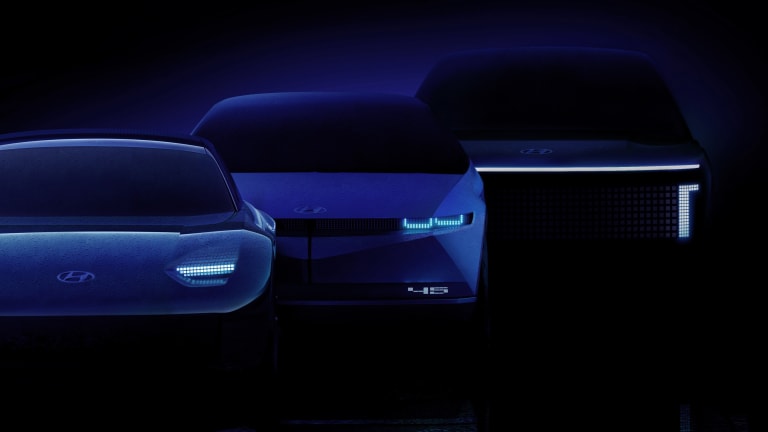 Hyundai announces its all-new EV brand, IONIQ
The first model will launch in early 2021.
Starting next year, Hyundai will be launching an entirely new brand dedicated to electric vehicles. Called IONIQ, the new brand will introduce three IONIQ EV models over the next four years with the first being the IONIQ 5. Launching in early 2021, the IONIQ 5 will be a midsize crossover based on the EV "45" concept (right) shown last year. This will be followed by an IONIQ 6 sedan in 2022 based on the "Prophecy" Concept and then the IONIQ 7 SUV in early 2024. Based on their Electric Global Modular Platform (E-GMP), the cars will allow for fast charging capability and longer driving range.