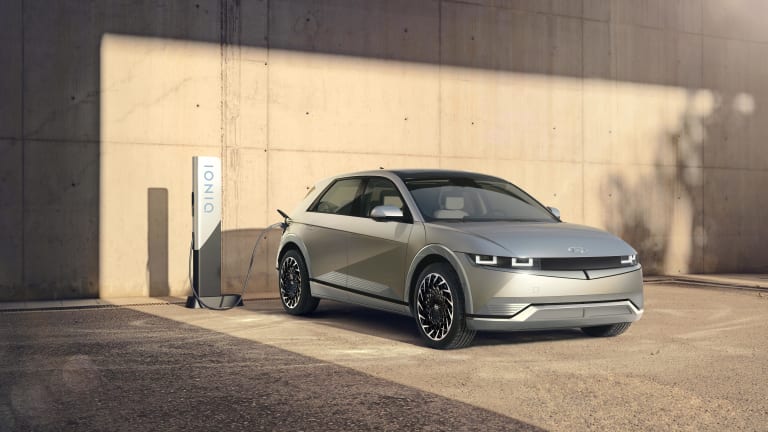 Hyundai reveals the first production model from its all-electric IONIQ brand
The first car will be a midsize CUV called the IONIQ 5.
Inspired by the Hyundai Pony, the company's first car, Hyundai introduces the IONIQ 5, a midsize CUV that will be the first production car from the company's new EV brand. Available with two battery pack options, the IONIQ 5 can be equipped with a 58kWh battery or a 72.6kWh battery with a rear motor layout or a front and rear motor layout. With the 72.6 kWh battery, the IONIQ 5 is expected to have a range of almost 300 miles and can get from 0-62 in 5.2 seconds. 
The IONIQ 5's platform supports both 400V and 800V charging, which will allow for 62 miles of range capacity with just five minutes of charging time on a 350kW charger. The inside of the car will be fitted with all the latest technologies such as a 12-inch infotainment system and a 12-inch digital gauge cluster, an augmented reality head-up display, and their next-generation Hyundai SmartSense driver assistance system.
Available later this year.
---