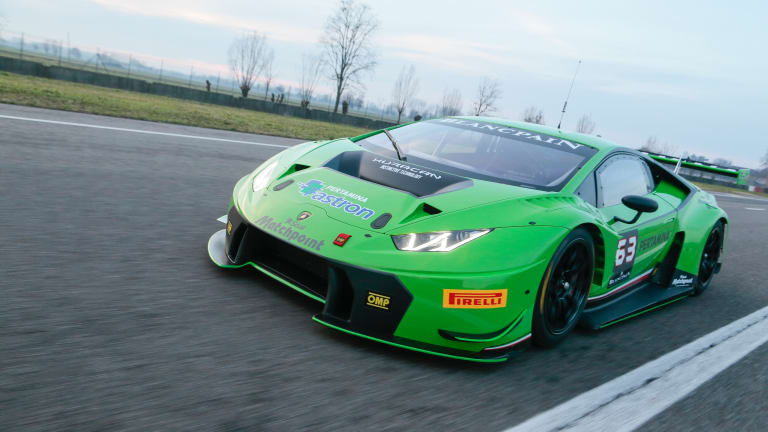 The Lamborghini Huracan GT3
Lambo's newest endurance monster.
Lamborghini is taking its new Huracan to the track just in time to compete in this year's Blancpain Endurance Series. Ready to take on the greatest endurance cars in the world, the GT3 brings its growling 5.2-liter V10 to the track and goes for a rear-wheel-drive setup vs the all-wheel-drive system in its street-legal sibling.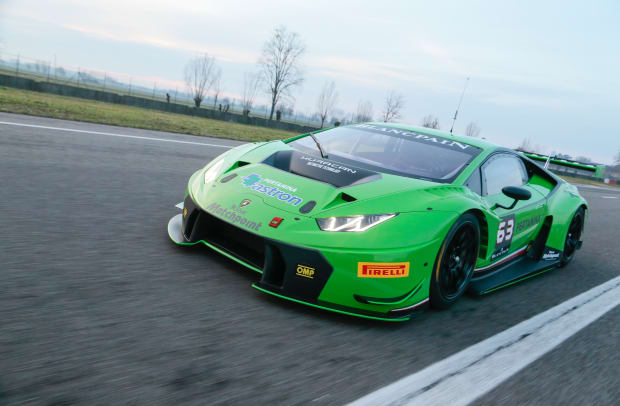 The supercar also features a Bosch motorsport control unit that backs the traction control, gearbox, and TFT on the dash. The braking system consists of 380 x 34 mm steel discs in the front wheels and 355 x 32mm steel discs at the rear and is equipped with a Bosch ABS and is complemented by 12 settings that are accessible right from the steering wheel.
The Huracan GT3 is available for 369,000 Euros, more information at Lamborghini.com.