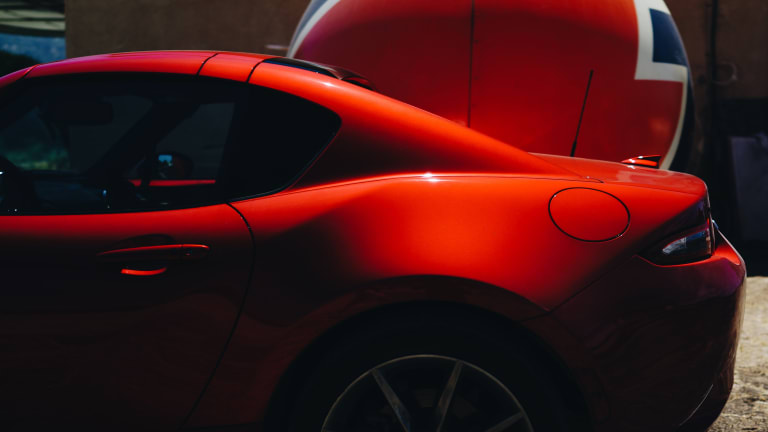 How smart design and accessible luxury is taking Mazda to the next level
Mazda strikes the perfect balance of form and function.
Delivering on form and function is a balance that car companies are always striving to get right and one company that's been nailing it in that department is Mazda. The company's KODO design language has resulted in one of the best looking automotive lineups in the industry and one of the biggest highlights from their line is the MX-5 RF. 
The RF is undoubtedly one of the most exciting cars to hit the market in recent years with its sleek design and a retractable fastback hardtop system that has no rival in its class. The only car that comes close is the Porsche 911 Targa and you would have to spend almost four times the RF's MSRP. 
Couple that with a six-speed manual and the MX-5's trademark agility and you've got the ideal open top sports car. One of the biggest differentiators between Mazda and their competition is that the company is content with carving their own niche while offering an affordable product that is performance-focused, stylish, and luxurious.
And the MX-5 isn't the only story to be told here. The brand has a serious product offering that features hatchbacks all the way up to the seven-seat CX-9, a car that easily plays in the big leagues with a cabin that's dripping with Nappa leather and genuine Rosewood trim. 
All in all, the future is looking bright for Mazda and with concepts like the RX Vision previewing a stunning evolution of KODO, we can only imagine where they're going next and you better believe they'll have our (and your) complete attention.