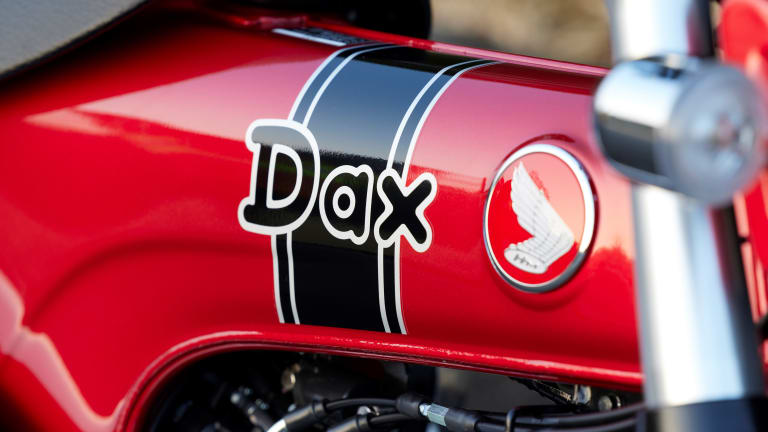 Honda is bringing back another mini motorcycle with the revamped Dax
The bike is exclusive to Europe...for now.
Some of Honda's best bikes are actually their smallest. The company's mini motorcycles have long been a hit with enthusiasts and this year they're bringing back another famous model: the Dax. The S125 Dax marks a return to the original 1969 nameplate and we can imagine it packs a whole lot of fun in its diminutive profile. Powered by an air-cooled 124cc SOHC two-valve engine, the new Dax features a T-shaped pressed steel frame with an integrated fuel tank, four-speed gearbox with a centrifugal clutch, 31mm forks, twin rear shocks, 12-inch wheels, and a set of chunky tires. 
The S125 Dax is currently only available in Europe and there's no word yet on whether it will reach the US. 
---