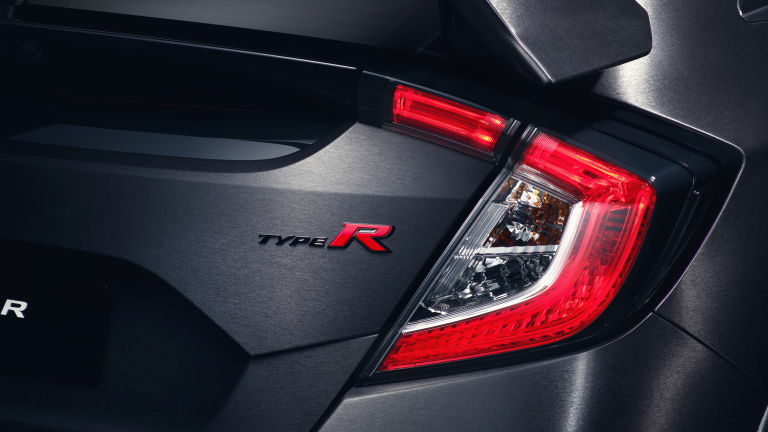 Honda previews the first-ever Civic Type R to come to America
One of the most-wanted cars is finally coming Stateside.
The Civic Type-R, a car that never came to the US, is finally making its debut and Honda is previewing the prototype at the 2016 Paris Auto Show. The first thing you'll notice is the car's jaw-dropping styling. Honda isn't playing it safe with this one and we think it'll get just as much attention, if not more than its supercar sibling, the NSX. 
The angular and aggressive lines come together to produce a wide, imposing presence and the custom "brushed aluminum" wrap further emphasizes the Type-R's design language. Gigantic ducts, bright hits of red, and smoked LED headlights are just a few more details that add to the car's menacing look. Honda plans to unveil its final production form next year and if it's anything close to what we see here, then they've got a instant hit on their hands.