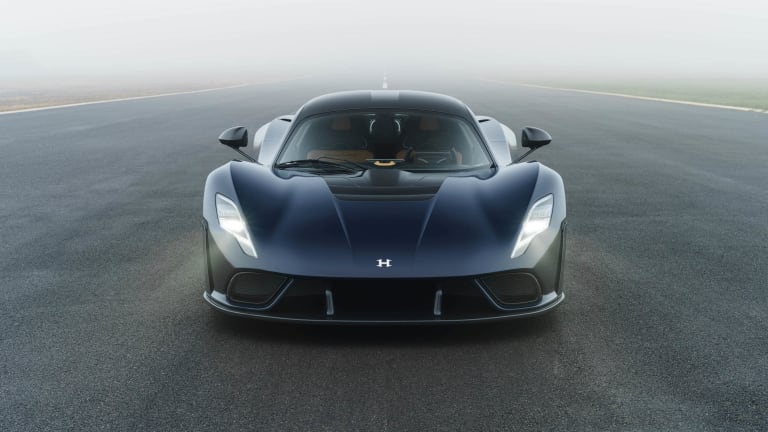 Hennessey reveals the production version of the long-awaited Venom F5 hypercar
The twin-turbo V8 is said to produce 1,817 hp.
The Hennessey Venom F5 is getting ready to cause some trouble in the hypercar world with the reveal of the production version that's set to arrive in 2021. The company is making some huge claims with the Venom F5's performance, announcing that it will be capable of getting from 0-62 in 2.6 seconds and is said to potentially reach a top speed of 311 mph. Helping bring these numbers to fruition is a 6.6L "Fury" V8 engine, which produces 1,817 hp and 1,193 lb-ft of torque, making it the most powerful production vehicle ever made. 
The Venom F5 will be built on a custom carbon-fiber monocoque chassis with carbon fiber body panels that wrap around an F1-inspired cabin. The use of carbon fiber continues into the interior, complemented by leather and Alcantara. The dash keeps it modern with a 7" digital instrument display cluster, inspired by the screen in a fighter jet and a 9" Alpine touchscreen infotainment system that delivers Apple CarPlay and Android Audio compatibility for connectivity to your preferred smartphone. 
The Venom F5 will be manufactured in the US and will be limited to 24 examples worldwide. 
$2.1 million, hennesseyspecialvehicles.com