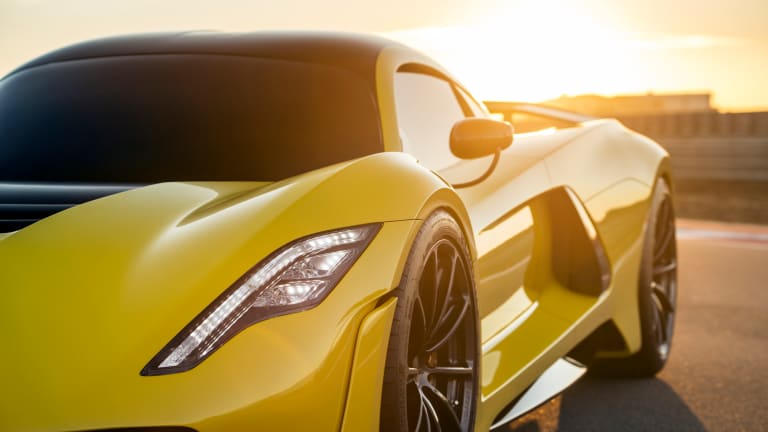 Hennessey Performance's F5 Venom has its sights set on being the fastest road car on the planet
300 mph just might be the new speed benchmark for hypercars.
The Hennessey Venom F5 has finally been revealed and what they've crated could very well be the fastest road car ever produced. It will be first road car to achieve a 300+ mph top speed and that's mostly due to the gargantuan 1,600 hp that's produced from the twin-turbo V8 engine. 
That engine will be matched to a seven-speed paddle shfit transmission and will be able to achieve 0-186 mph in less than ten seconds, a number that is faster than current generation F1 cars. You can also attribute that performance to its new chassis design and lightweight carbon fiber body with active aero. 
Only 24 examples of the Venom F5 will be produced.
$1,600,000, hennesseyspecialvehicles.com