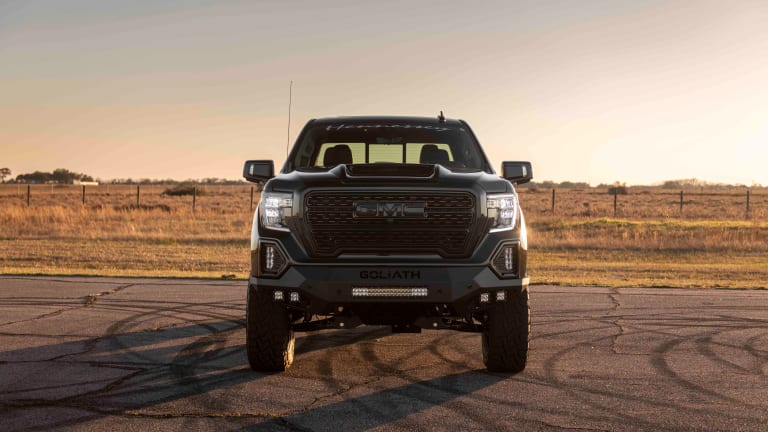 Hennessey creates a GM-powered answer to the Ford Raptor
The Goliath 700 upgrade is available for the new Silverado or the GMC Sierra.
Hennessey is bringing a new upgrade kit to the 2020 GMC Sierra and Chevy Silverado with the launch of the Goliath 700. The kit builds on the 420-hp 6.2L V8 and adds a 2.9L supercharger into the mix, boosting the total output to 700 hp. The upgrade includes a number of performance upgrades such as an intercooling system, a high-flow air induction system, a custom HPE camshaft, chromemoly hardened pushrods, a crankcase ventilation system, and engine management calibration by HPE. This all amounts to a 0-60 time of 4.3 seconds in a massive pick-up. It can also be configured with an off-road package that features a six-inch lift, HPE Wheels, and Toyo Tires. 
From $105,000, hennesseyperformance.com