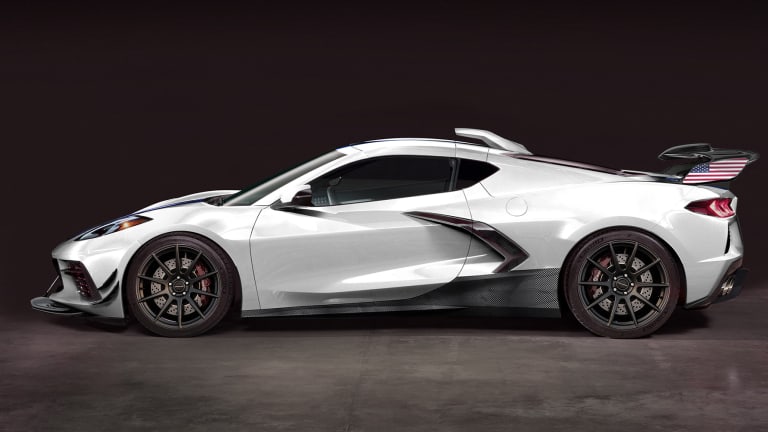 Hennessey is planning to give the upcoming C8 Corvette a 1,200 hp upgrade
700 hp kits will also be available.
After working on more than 500 C7 Corvettes, Hennessey Performance is looking to the future with the new HPE1200 Twin Turbo C8 Corvette. The upgrade kit will boost the engine to a monstrous 1,200 hp and will feature upgrades that include forged aluminum pistons and forged steel connecting rods. It will also have an upgraded dual clutch transmission and a CarbonAero carbon fiber body upgrade kit, Brembo brakes, an adjustable Penske suspension system, and wheel and tire upgrades. A 700 hp kit and a stainless-steel exhaust system upgrade will also be available for the C8 as well.