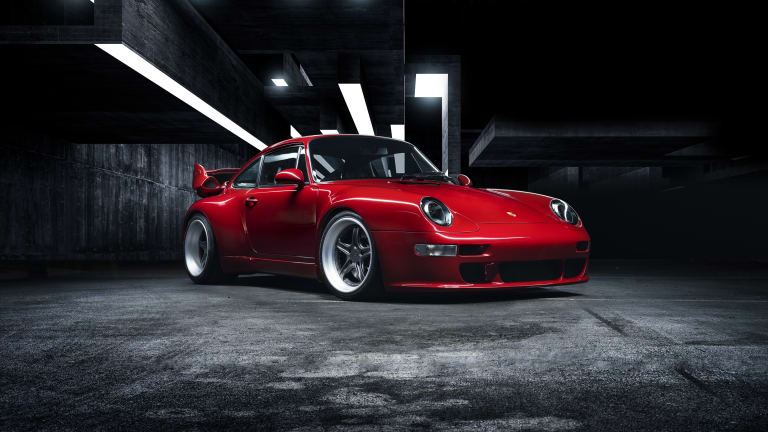 Gunther Werks' 400R is a modern and powerful take on the 993
The new company plans to rebuild the original 993 into a modern, high-performance monster.
One of the most interesting debuts at Monterey Car Week was a mysterious new company called Gunther Werks. The new brand showed off their 400R, a modern tribute to the now-classic Porsche 993. The original cars will be getting a thorough overhaul that will make it lighter, stronger, and more rigid than ever before. 
The naturally aspirated, 4.0L flat-six is being worked on by Rothsport in Oregon, who will help Gunther Werks achieve their performance goals of a 7800 rpm redline, 330 lb-ft of torque, and more than 400 horsepower. 
The 993's original Getrag G50 will be getting a thorough rebuild with new components, customized ratios, and an updated shift linkage with a a single mass mid-weight flywheel, uprated single-plate clutch, and a new differential with carbon clutches. 
The exhaust and suspension will also get a lot of attention with a number of options that include switchable exhausts, titanium hardware, and an aim to balance firmness with a comfortable ride.