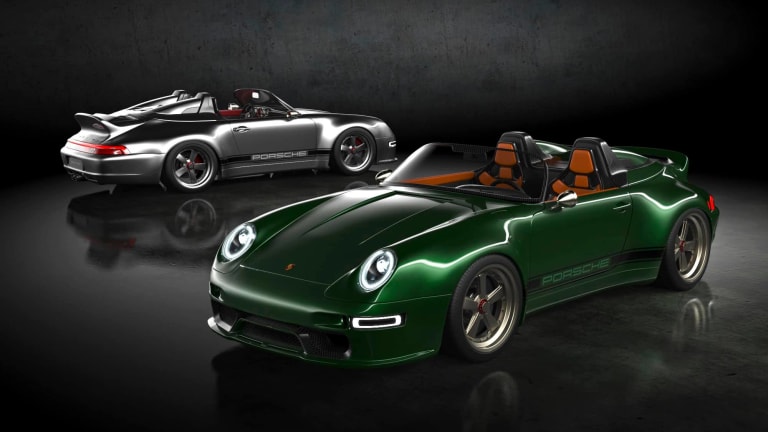 Gunther Werks previews its upcoming 993 Speedster Remastered
Limited to 25 examples.
Gunther Werks unveils their latest 993 project, the 993 Speedster Remastered. The key feature here is the open-air top, an element that was carefully engineered with a number of reinforcements and upgrades like a new roll cage and roll hoop system to enhance the car's rigidity. These upgrades are also joined by a number of other enhancements that include a lower rake glass windscreen, an updated front fascia with a carbon fiber front spoiler, a lightweight single-skin hood, a revised duck spoiler with ram air scoops, 3D-printed Inconel exhaust tips, and much more. The 4.0L flat-six also receives a boost in performance with remapped engine tuning that gives it a slight increase over the 435 hp and 335 lb-ft of torque in the coupe. 
---