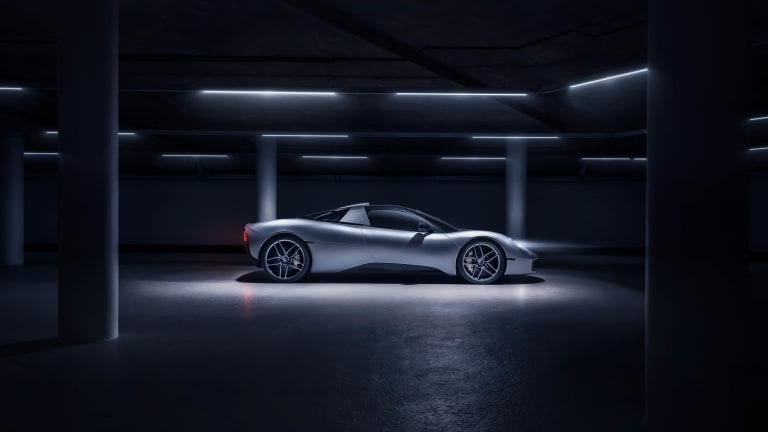 Gordon Murray Automotive reveals its second supercar, the T.33
Designed to be the perfect two-seat supercar.
Gordon Murray Automotive reveals its second model, the T.33, a lightweight supercar with V12 power and a more minimalist design. The T.33 is powered by a reconfigured version of Cosworth's 3.9L V12, which produces 606 hp and 332 lb-ft of torque. This is paired to a custom transmission from Xtrac that can be configured with a six-speed manual or an optional paddle-shift transmission. 
The car is built on a lightweight carbon/aluminum architecture and its exterior styling takes a more elegant approach than what's typically seen in the supercar space. And it's not only beautiful, but its sleek design is packed with an array of advanced aerodynamics that eliminates the need for traditional aero elements like wings and skirts. 
The interior continues the pared-down theme with a driver-focused cabin that features rotary and analog controls, aluminum finishes, and there's Apple CarPlay Android Auto to cover all your connectivity needs. The car is also incredibly practical with a "frunk" and two side luggage lockers that allow for up to 280L of storage. 
---