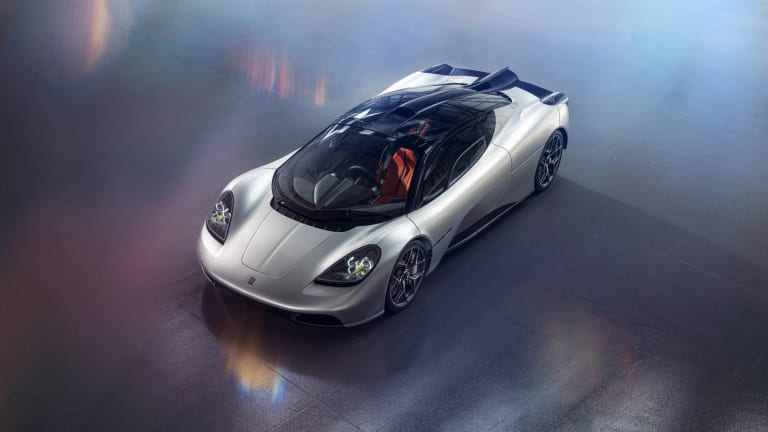 Gordon Murray Automotive reveals the designer's sequel to the McLaren F1
The T.50 delivers the power of a V12 in a driver-focused supercar that can be driven every day.
Acclaimed car designer Gordon Murray is back with a new supercar that many consider to be the spiritual successor to the McLaren F1. The new T.50 is a driver-focused supercar that weighs just 2,173 lbs, which is a third of the weight of typical supercar. Power comes from a custom, Cosworth-built 3.9L V12 that produces 653 hp and revs to an insane 12,100 rpm and is matched to an Xtrac six-speed manual transmission.
The company also says it will feature the most advanced aerodynamics to ever be seen on a road car with a 400mm ground-effect fan, active underbody aerodynamics, and two dynamic rear spoilers. It also features a carbon fiber chassis and body with monocoque construction, a central driving position with comfortable seating for three adults, and practical luggage space with up to 288 liters of storage.
The T.50 will be limited to 100 examples and will begin production in early 2022. 
$3,000,000+, gordonmurrayautomotive.com