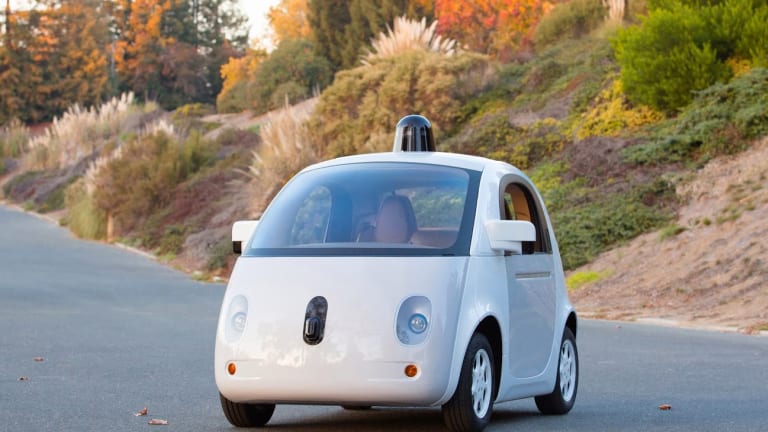 Google reveals the prototype of its self-driving car.
The jumpstart to a self-driving revolution?
After revealing its plans earlier this year, Google has unveiled the first real world prototype of its self-driving car. The fully functioning vehicle will be roaming around Google's home of Northern California where the vehicle will continue testing and iterating until that day in the future where steering wheels are a thing of the past:

Today we're unwrapping the best holiday gift we could've imagined: the first real build of our self-driving vehicle prototype.
The vehicle we unveiled in May (goo.gl/qDUtgq) was an early mockup—it didn't even have real headlights! Since then, we've been working on different prototypes-of-prototypes, each designed to test different systems of a self-driving car—for example, the typical "car" parts like steering and braking, as well as the "self-driving" parts like the computer and sensors. We've now put all those systems together in this fully functional vehicle—our first complete prototype for fully autonomous driving.
We're going to be spending the holidays zipping around our test track, and we hope to see you on the streets of Northern California in the new year. Our safety drivers will continue to oversee the vehicle for a while longer, using temporary manual controls as needed while we continue to test and learn. Happy holidays!