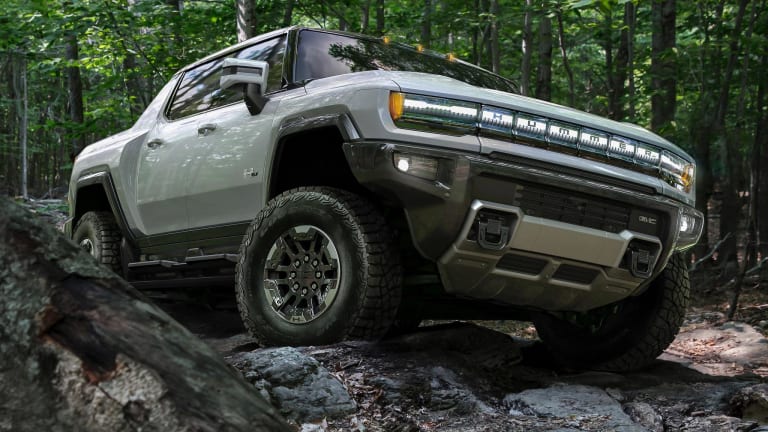 GMC reveals the Hummer EV Supertruck
The gas-guzzling behemoth goes all electric.
Hummer has been fully overhauled as a luxury EV brand under the GMC nameplate and the first model in the new range is an all-electric, off-road-ready supertruck. The standard Hummer EV will have a dual motor system with over 250 miles (estimated) of range and 625 hp with 7,400 lb-ft of torque. At the top of the line is the Hummer EV Edition 1, which has a three-motor system, an estimated 350+ miles of range, 1,000 hp with a massive 11,500 lb-ft of torque, and a 0-60 time of three seconds. 
It will also pack a ton of new features that include an Infinity Roof with modular sky panels, a Crab Walk mode that allows it to maneuver diagonally, an Extract Mode that raises the truck up to six inches, underbody cameras, four-wheel steering, full underbody armor, and GM's Super Cruise technology that allows for hands-free driving and automatic land changing on compatible roads. 
The first Hummer EV will be available in a limited edition to be released next fall and while the standard production models will begin to reach customers in fall 2022. 
From $79,995, gmc.com