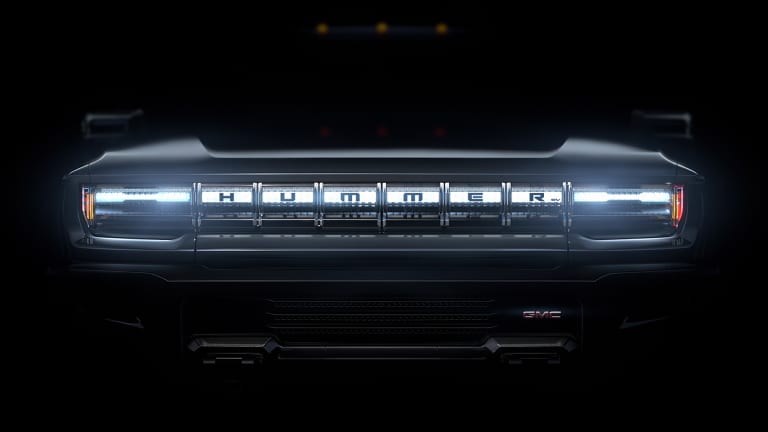 GMC teases the Hummer EV's removable roof panels
The all-electric super truck is set for release in the fall of 2021.
The new Hummer EV isn't going to let Porsche have all the open-air fun with its new 911 Targa. Though it was set to be revealed this week, GMC is slowly revealing the car and this time they've shown off one of its most interesting features: an open-air roof. The roof has four removable panels and a front T-bar so you can some fresh air in a big way. In case you needed a recap, the upcoming GMC Hummer EV will have up to 1,000 hp, up to 11,500 lb-ft of torque, and will get from 0-60 in three seconds. 
Available Fall 2021.