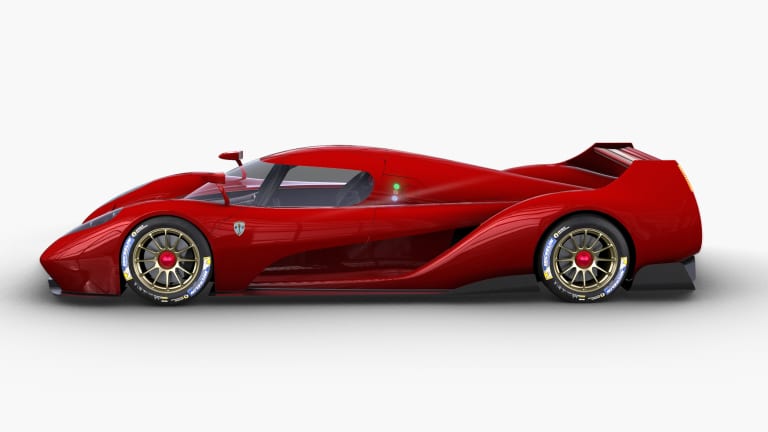 Scuderia Glickenhaus is heading to Le Mans with an 840 hp hypercar
The SCG 007 will be competing in the Le Mans LMPH 2020/21 series.
Believe it or not, an American car hasn't won the 24 Hours of Le Mans since the Ford GT40 Mk. IV raced across the finish line in 1967. Scuderia Glickenhaus wants to bring that victory back home with a new hypercar called the SCG 007. Weighing 2,425 lbs, the Glickenhaus 007 will be developed with Podium Advanced Technologies and is powered by a 3.0L twin-turbo V6 engine that produces 840 hp. The two companies hope to have a completed car by the fall and will compete with the likes of Toyota, Aston Martin, and ByKolles.
A street-legal version will follow the LMP1 race cars. 
$2,178,490, glickenhausracing.com