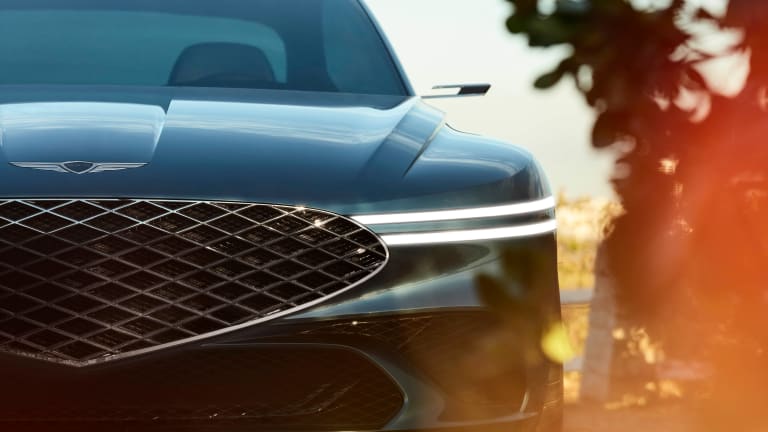 Genesis reveals an all-electric GT with the X Concept
Korea's answer to Aston Martin might be one of the best looking concepts this year.
As the industry moves towards building more crossovers and SUVs, it's refreshing (and reassuring) to see a company like Genesis get behind the idea of a sleek Grand Tourer. The high-performance GT amplifies the brand's signature design elements like the two-lined Quad Lamps that extend from the Crest Grille all the way through wheel arches to create a bold front light signature. The low and wide, shield-shaped Crese Grille also makes an impression with a three-dimensional G-Matrix pattern that has been accented in the car's "Lençóis Blue" exterior finish. 
The interior of the car features a two-tone, driver-focused cabin that wraps the driver's side in scotch brown while the passenger side is finished in ocean weave green. The brand's Two Lines theme is also applied to the air vents that wrap around the passengers and the side window molding, which is said to help create a design continuity between the interior and exterior of the car. Now, whether or not the company will build one is still a mystery and if you ask us, an all-electric GT that looks this good would make one hell of a halo car.