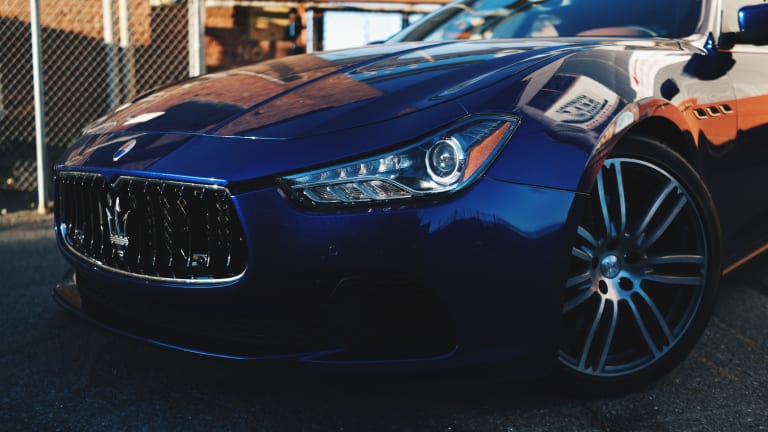 Four on the floor | Our favorite all-wheel-drive super sedans
Fast, four-wheel-drive four-doors to get you through any season.
An SUV is always the goto choice for anyone who wants a versatile daily driver for year-round usage, but there are many of us who want sportier handling in something a bit sleeker and a little lower to the ground. That's where the all-wheel-drive super sedans come into play. We've rounded up the cream of the crop to get you through any season. 
The Maserati Ghibli S Q4
The Italian performance brand knows a few things about getting around a corner quickly and their Ghibli S Q4 can deliver that kind of performance in spades while giving you the traction you need on tough terrain. You've got a twin-turbo V6 that produces 410-hp and a top speed of 176 mph. That's enough power to thrill the most demanding enthusiasts while offering luxury, four seats, and the safety of all-wheel-drive. 
From $78,550, Maserati
Porsche Panamera 4S
You might not agree with Porsche's design choices with the Panamera, but one thing you can't deny is the sheer performance of the hulking sedan. With the Sport Chrono package you can get from 0-60 in just 4.3 seconds (4.6 without) and a reach a top speed of 177 mph. Precise performance and Porsche's Traction Management makes this one of the most capable contenders in the segment.
From $98,300, Porsche
The Bentley Flying Spur
200 mph, need we say more? The Bentley Flying Spur is Saville Row tailoring in automotive form, but underneath all that tailoring is Keith Richards in his prime ready to let loose at moment's notice. Available in a W12 or V8, both options will give you tremendous power and the kind of poise that only a Bentley can get you. 
From $195,100, Bentley
The Audi RS7
The only word needed to describe the RS7 is fast. Their "four-door coupe" is already quite the car in its normal A7 spec, but when their high performance team gets involved we're talking about a different kind of monster and one that likes to go fast, really damn fast. In its normal spec the 4.0L V8 will take the car from 0-60 in 3.7 seconds and hit a top speed of 174 mph, but its the "performance" trim where things get really quick with a 3.6 second 0-60 time and a top speed of 190 mph.
From $108,900, Audi
BMW 650i xDrive Gran Coupe 
Bimmerphiles have a lot to love when it comes to the 650i xDrive Gran Coupe. The sleek four-door sits with a wide, aggressive stance and is home to a big 4.4L TwinPower Turbo V8 that produces 445-hp, 480 lb-ft of torque, and can put down a 0-60 time of 4.3 seconds. 
From $93,900, BMW
The Mercedes S550 4Matic
The S-Class has always had plenty of pep under its massive hood and the S550 4Matic is no exception. Mercedes delivers plenty of executive-hauling power with a 4.7L biturbo V8 that dishes out 449-hp, a 4.8 second 0-60 time, and a hefty 516 lb-ft of torque. Couple all that power with their cushy AIRMATIC suspension and you've got one of the most comfortable and capable cars in this grouping. 
The Jaguar XF
The car that debuted Jaguar's modern design language is getting a brand new model for 2016, but instead of straying too far from that successful formula, Jaguar has refined an already great design that has become an iconic style for the brand. Though its supercharged V6 (0-60 in 5.0 seconds) is one of the slowest in the group, there's no denying that it's one of the most beautiful. 
The Alfa Romeo Giulia
Petrolheads are on the edge of their seats awaiting Alfa Romeo's newest performance entry, the Giulia. This hot four door is ready to take on the best with a near 50/50 weight distribution and a 3.8 second 0-60 time. And of course, all-wheel-drive will be available as an option. 
Price $TBD, Alfa Romeo