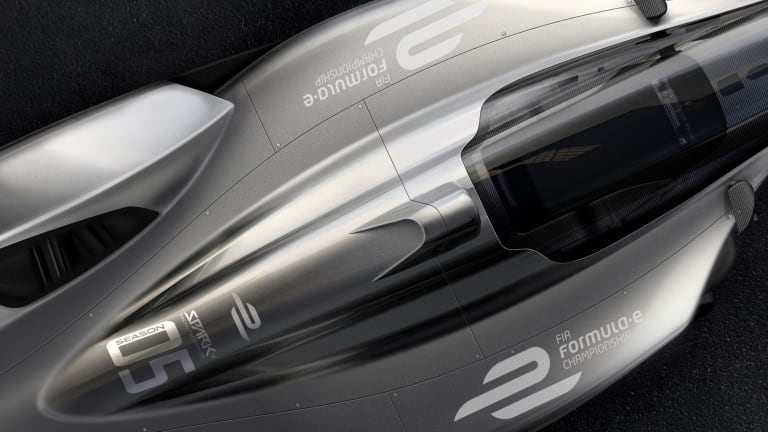 Formula E previews a dramatic change to their race cars for Season 5
The electric race cars get the futuristic designs they deserve.
If we had one complaint about Formula E, it's that the cars didn't exactly give us the feeling of a racing league of the future. That all changes for Season 5 as Spark Racing, the manufacturer who will be producing the official chassis, previews the SRT05e electric racer, a project that has been in the works for four years.
The car is a huge step in the right direction with a futuristic design that better separates it from the F1-inspired designs of the past and should hopefully bring more attention to the emerging sport. The new chassis was designed to go twice the distance as the original race car and will accomplish this with improved aerodynamics, increased drivetrain efficiency, and a much lighter construction that focuses on safety and improvements in battery technology.