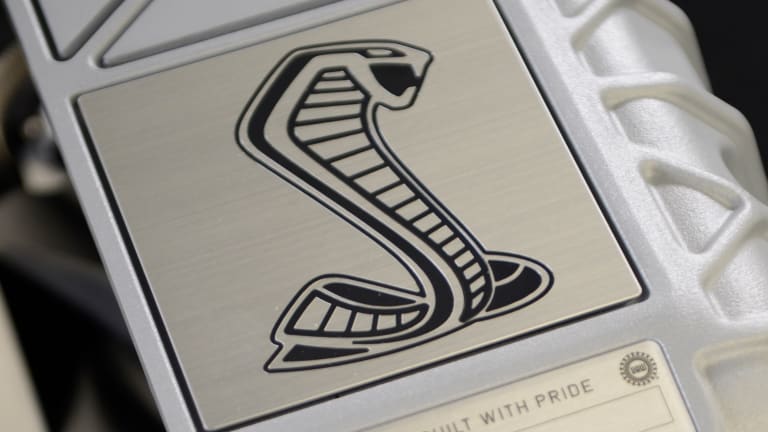 Ford just revealed the official horsepower and torque numbers for the upcoming GT500
How does 760 horsepower sound?
Ford officially revealed the 2020 Mustang Shelby GT500 back in January and proclaimed that it was going to be their most powerful street-legal production car ever. While Ford did reveal that the GT500 will be using a hand-built, 5.2L V8, the company kept the exact horsepower number secret...until now. That massive chunk of aluminum will produce a massive 760 horsepower and 625 lb-ft of torque. Those numbers aren't just impressive, they're supercar-level impressive. To put that number in perspective, a new 2020 Lamborghini Huracan EVO has 630 hp and it's just ten horses short of the new Aventador SVJ. As for what those figures mean for the GT500's exact speed is still a mystery and pricing has yet to be revealed as well. 
The new Shelby GT500 will arrive this fall.