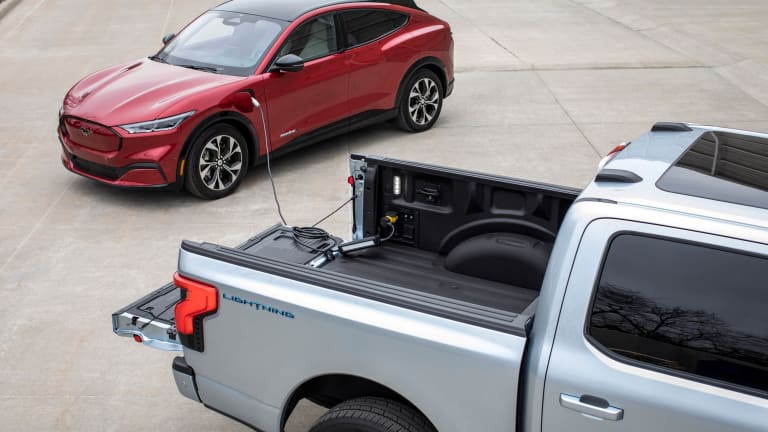 Ford's new F-150 Lightning will have the ability to charge other EVs
The truck's Pro Power Onboard feature will enable vehicle-to-vehicle charging.
It looks like the Ford F-150 Lightning still has some tricks up its sleeve with the announcement of Pro Power Onboard, an available feature that will allow for vehicle-to-vehicle charging. Available for the F-150 Lightning and the F-150 Power Boost Hybrid, the trucks can bring Level 2 charging to another EV. Using the Mach-E as an example, Pro Power Onboard allows for up to 20 miles of added range per hour when plugged into the truck's 240V outlet with the Mobile Power Cord, which can charge vehicles use SAE J1172 charge ports. 
---