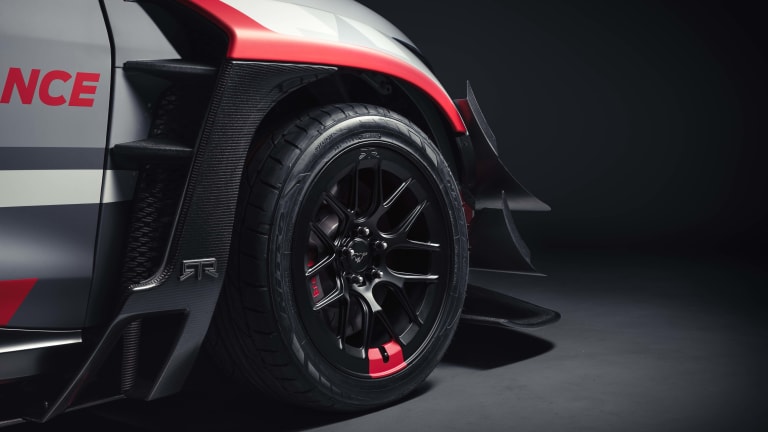 Ford pushes the Mustang Mach-E's performance even further with a 1400 hp prototype
A preview of things to come?
Ford is showing off the potential of the Mach-E's electric powertrain technology with a prototype drift car that will be able to produce 1,400 hp. Developed in collaboration with RTR Vehicles, the hulked out Mach-E 1400 has a total of seven motors, which is five more than the Mustang Mach-E GT. The engines are attached to the front differential and the rear with one driveshaft connecting them while allowing for extensive adjustability to configure the car for a variety of racing scenarios. It also features a 56.8kWh battery, an electronic brake booster with regenerative braking, ABS, and stability control, Brembo brakes, and a hydraulic brake system.